Conversations that shed light on the deeper issues beneath porn addiction, sex addiction, & all unwanted sexual behavior, and help for those enduring the devastation of sexual betrayal this causes. Get equipped to find freedom & healing beyond what you think is even possible. New episodes release every 2 weeks! Find additional resources at Living-truth.org.
Episodes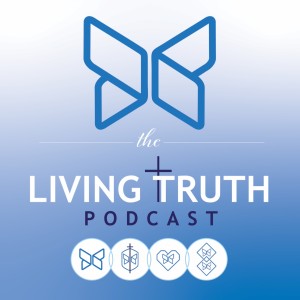 Monday Apr 06, 2020
Monday Apr 06, 2020
In this episode, Kristin interviews Carol Juergensen Sheets (aka Carol the Coach). Carol is the only Certified Sex Addiction Therapist in the Indianapolis area.  She also has the heart and understanding to help betrayed partners through the trauma model. Carol has seen first hand which couples survive and even thrive after sexual betrayal. And empathy is a key element! In this podcast Carol shares why is it so difficult for spouses with problematic sexual behavior to demonstrate empathy and why partners are often afraid to trust that empathy.   She sheds light on how long it takes to see actual trust being rebuilt for a better marriage than ever before! 
Carol is the author of Help Her Heal,
 

and the host of three Podcasts; 
Sex Help With Carol the Coach, 
Sexual Addiction:Strength/Hope/Recovery and 
Betrayal Recovery Radio. 
For more information or to contact Carol, visit her website: 
Carolthecoach.com