Conversations that shed light on the deeper issues beneath porn addiction, sex addiction, & all unwanted sexual behavior, and help for those enduring the devastation of sexual betrayal this causes. Get equipped to find freedom & healing beyond what you think is even possible. New episodes release every 2 weeks! Find additional resources at Living-truth.org.
Episodes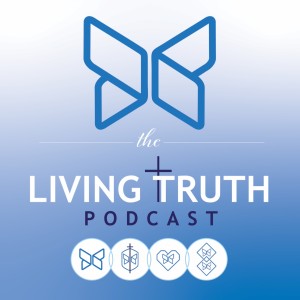 Monday Mar 16, 2020
Monday Mar 16, 2020
The two most important covenants Corri made, to marriage and to full-time ministry, were pulled out from under her in 2014 when she discovered ongoing addiction in her marriage, sought help from her leadership, and was fired. While Corri's heart and marriage have been resurrected, the journey of belonging again after spiritual trauma is ongoing. The marginalization she experienced at the hands of the body of Christ, due to common misunderstandings about sexual addiction and betrayal trauma, continue for others in ministry and church communities. Corri and Kristin unpack their personal and professional experiences with grace and truth regarding this pandemic affecting the church and they give tangible advice for how to love someone reeling from the devastation of betrayal. 
Comments
(1)
To leave or reply to comments, please download free Podbean or
This is an essential listen for anyone who knows a woman dealing with pain from sexual betrayal. It is difficult to know how to help someone, but essential to find out. Start here!