Conversations that shed light on the deeper issues beneath porn addiction, sex addiction, & all unwanted sexual behavior, and help for those enduring the devastation of sexual betrayal this causes. Get equipped to find freedom & healing beyond what you think is even possible. New episodes release every 2 weeks! Find additional resources at Living-truth.org.
Episodes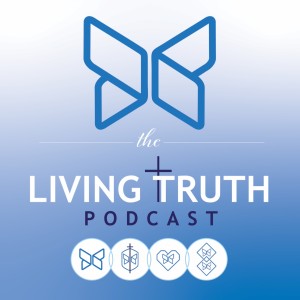 Monday Sep 07, 2020
Monday Sep 07, 2020
Sexuality is woven into the fabric of our humanity and one of the enemy's prime targets.   
How do we overcome our past sexual trauma?  Learn incredible truths about sexual fantasies and listen to practical tips on developing healthy sexuality too!  In this episode, Kristin discusses these topics and more with 

Shannon Ethridge, 

an award-winning author of 22 books including the best-selling Every Woman's Battle series. She is a certified life coaching and loves to help people make PEACE with their sexual past and cultivate RICH and REWARDING romantic relationships.  Learn more about her  at www.shannonethridge.com.