Conversations that shed light on the deeper issues beneath porn addiction, sex addiction, & all unwanted sexual behavior, and help for those enduring the devastation of sexual betrayal this causes. Get equipped to find freedom & healing beyond what you think is even possible. New episodes release every 2 weeks! Find additional resources at Living-truth.org.
Episodes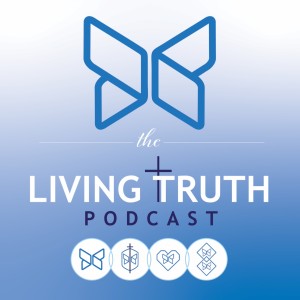 Monday Feb 22, 2021
Monday Feb 22, 2021
How does a parent's unwanted sexual behavior impact their kids? Often the traumatic impact of betrayal on the kids is underrated and very few resources exist to support them. Taylor was only 16 when she first discovered her dad's use of online dating sites. It horrified her and she began acting out sexually. Nearly 10 years later she was thrust into a major crisis due to dad's acting out and mom's betrayal trauma. A few months later Taylor walked into the very first Daughters in the Battle meeting- the safest 
place for teen and young adult daughters to get the support they desperately need after the impact of sexual betrayal on their family. 
You'll learn so much from hearing Taylor honestly share her experience and the relief she found from not having to cope all alone.
For more information about Daughters in the Battle which meets over zoom the first Tuesday of every month, subscribe to our email list at living-truth.org